About us
Clare Abbey Primary Health Centre is a  one-stop facility for all your health needs in Ennis, County Clare.
The Centre offerss the people of Clare and neighbouring counties a full range of primary health services in a modern hi-tech facility with the highest standards of patient care.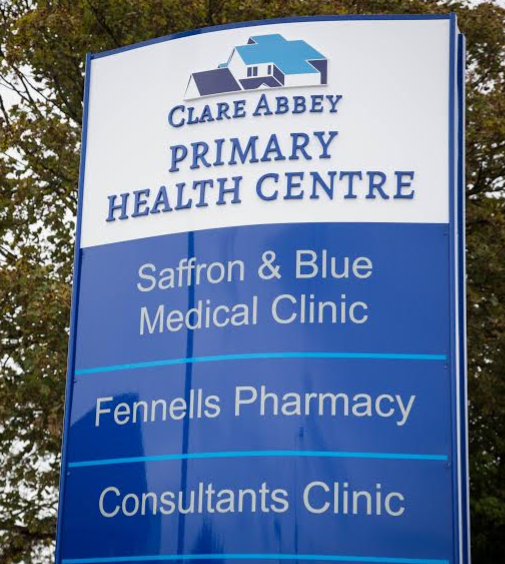 At Clare Abbey, you can access a wide range of services to keep you and your family in the best of health and treat problems when they arise.   These include
Family GP care delivered by a range of fully-qualified healthcare professionals
Minor surgery procedures including  cryotherapy,
Appointments with leading hospital consultants in Cardiology, Respiratory Medicine, Urology, Cardiology, OPhthalmology General & Colorectal Surgery, Dermatology, Breast & Melanoma Surgery, Neurology, Radiology, Gynaecology, Maxillofacial, ENT and Vascular Surgery.
Allied health professionals on-site includes Dietitian, Hearing Aid Consultan, Podiatrist and Counsellor.
Pharmacy on-site for all your medical supplies.
Castle Cosmeticare – Cosmetic surgery clinic offering Anti Wrinkle and Dermal Filler Injections.
Full Travel Medicine service.
Employer Service for  Screenings, Health Checks and Preventative Care.
The Management at Clare Abbey Primary Health Centre look forward to welcoming you to the Centre and invite you to make contact for any queries you might have about medical services for yourself, your family or your firm.
Save
Save