About Saffron & Blue | Clare Abbey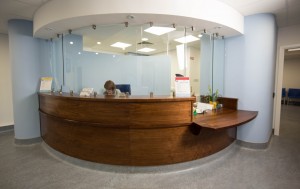 To book an appointment for your Covid-19 Booster Vaccine please go to the HSE website.
www2.hse.ie/conditions/coronavirus/coronavirus.html
The booster vaccine is not currently available at  our Clinics – Kildysart / Newmarket on Fergus / Clare Abbey.
---
Corona Virus – COVID 19 – Patient Safety Notice
If you have any respiratory symptoms, shortness of breath, cough or high temperature, please do not attend the Surgery.
Please telephone the Surgery 065 6829719 and we will advise you.
All appointments are being scheduled over the telephone.
Walk-In appointments cannot be facilitated.
Patients with appointments should attend on their own where possible.
There is limited capacity in the waiting room so please do not arrive too far in advance of your appointment time.
Please avoid bringing children to the Surgery unless it is absolutely necessary.
All requests for repeat prescriptions should be made by telephone.
www2.hse.ie/conditions/coronavirus/coronavirus.html
---
Saffron & Blue Medical Clinic provides primary GP medical services to the communities of Ennis, Newmarket-on- Fergus and surrounding areas.
Our team comprises five doctors, three nurses and five receptionists/secretaries.
We believe passionately in the role of primary care in the community for the prevention and treatment of illness and swift referral to other care settings when required.
To make this a reality, we have invested in the creation of a modern, advanced medical facility in the county.  We have also invested in our own continuing education as health professionals to ensure you receive great care.  We also place a great emphasis on efficient systems and record-keeping to ensure that your records are properly protected and secured.
Family care, maternal services, men's and women's health, mental health, eldercare, minor surgery, diagnostics, sports medicine are just some of the areas in which we have a special interest or qualifications.
We are here for all of your health needs so please be assured that you can discuss any of your concerns, large and minor, mental and physical with us.
Saffron & Blue Medial Clinic welcomes all patients.  We hope that you will entrust us to provide for your primary healthcare needs or, if you are an existing patient, that you will continue to place your confidence in us.