Dr. Colum Gavin runs a minor surgery clinic each week where he treats a wide variety of skin and joint problems.
Procedures include:  removal of skin cancers, moles, skin tags, skin biopsies.  Cryotherapy of warts/verrucae/pre-cancer skin changes(AK)
Removal of cysts, lipoma, ingrown toe nails.
Joint Injections – procedure is covered by private health insurance and GMS.
These services are available to patients from other medical practices – GP referral letter required. A  facility fee will be charged to all patients.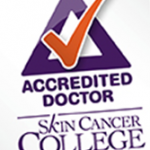 We are pleased to advise that within our practice, Dr. Colum Gavin is Skin Cancer College Accreditted.  This means that he has successfully completed high level training with the Skin Cancer College, Australasia and has proven skills and knowledge in the diagnosis and management of skin cancer.